14
May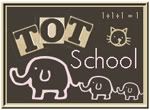 Hunter is 16 1/2 months old.
Our focus for Tot School was space and the color orange.
Hunter made an orange tissue paper flower to add to our collection of sun catchers.
Hunter finding the orange flower.
We made some simple rocket ships that practiced shapes.
Our rocket ships.  (Full post here.)
We made some fun aliens.
They turned out cute.  (See the full post here.)
My favorite project of all of our space activities was this one.  I love how it turned out!!  See the full post here and see how great these turned out.
And of course, we made a Mother's Day craft
Stop by 1+1+1=1 to see what the other tots were up to this week.
Be sure to like me on Facebook and follow me on Pinterest so you don't miss any of our fun activities.
Leave a Reply