17
Dec
I am super excited to announce to everyone that I have been selected to be part of the Schoolhouse Review Crew!  Just in case you are not sure what that is, it is a group of homeschooling families who get to check out a variety of homeschooling products, use the products with their families and then share with their readers their thoughts about the products.  So, I am super excited to get to be a part of this group!!  And guess what- today I am going to share with you the first product I was able to review!
I have been able to check out SchoolhouseTeachers.com and see what it has to offer to homeschoolers.  I was given the Yearly Membership Option and I have spent quite a bit of time looking around the site.  So, what exactly is SchoolhouseTeacher.com?  You might be familiar with The Old Schoolhouse Magazine- well, SchoolhouseTeacher.com is a division of The Old Schoolhouse Magazine, so you know you are in good hands
  Basically, it's a site that is full of lesson plans and fun activities for all of your children.  There are things you can do with your toddlers right up through your high school aged students.  There are so many activities and lesson plans that you can even use it as your core curriculum.  Or, if you're like us, and you already have a core curriculum, you can use the lesson plans on SchoolhouseTeacher.com to supplement what you are already using.  In addition to the lesson plans you will also find great planning help as well as ebooks.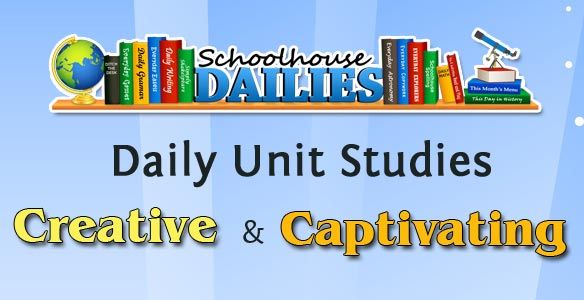 We had a great time using some of the ideas I found on the site!
I think my absolute favorite part of the site is the Homegrown Preschool section.  There are amazing ideas for preschoolers!  I know I am going to be using this section a lot with Hunter (he's a toddler, so a lot of the ideas can be used with toddlers too).  Plus, Hailey wanted to join in on the activities we did, so it's fun for school aged kids too.  We decided to make the Glittery Peppermint Playdough!  We didn't have any green playdough, but that was no problem, we just made our own.  Then I couldn't find any peppermint oil to make it peppermint, so that was a bit of an issue.  I decided to just put some cinnamon in it instead and it smells super good!!  So, obviously you can modify the plans as needed.
Hunter worked on cutting up his glittery green playdough.
Hailey made hers into a Christmas tree.
Then we used the pegs from our Lite Bright game and added some decorations to the tree.
Hunter loved it!!  This kept him occupied for a very long time.
Hunter's finished tree.
Hailey's finished tree.
The next section I explored was Nature/Outdoors.  For the month of December there was a 4 week study about winter weather in cold climates or winter weather in warm climates, so no matter where you live there is content you can use.  The timing was perfect and we had a nice big snow storm on Saturday, so I did one of the activities with Hailey.  Don't tell her that she was learning, she thought we were just having fun
We took a piece of black construction paper and put it in the freezer for about an hour.
Then we brought it outside so we could catch some snowflakes.
We took some pictures of the snowflakes we caught.  I wish I could take pictures like these absolutely amazing Wilson Bentley Snowflakes, but I think I have a bit of practicing to do before that ever happens.
So- what do I think about SchoolhouseTeachers.com?  I love it!!  There is a wealth of information and activities on their site.  I think it is well worth the price- SchoolhouseTeachers.com will let you try out their site for $3 for the first month.  If you like it, you can continue at a monthly rate of $12.95.  Or, once you see how totally amazing this site is, you will probably want to pay for a yearly subscription which is $139 which saves you 10% rather than paying the monthly amount.  Plus, if you sign up before the end of December- you will get a free 1 year membership to SchoolhouseTeachers.com to share with a friend!  The only negative I found was that it is a bit hard to navigate at first.  I was kind of overwhelmed with everything available on the site.  But, after spending a lot of time looking around, I really love it!
Want to check out the reviews from the other members of the Schoolhouse Review Crew?  Click below:


One comment on "
SchoolhouseTeachers.com Review

"
Leave a Reply