08
Nov
Hailey is 37 months old.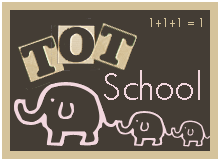 We were pretty busy last week and didn't have time to do a whole lot of Tot School projects.  Here are the few things we did get to do, with links to the original posts I did earlier in the week.
Letter of the Week- Letter E:
For our alphabet book, Hailey made an Elephant Puzzle.
Theme- Turkeys:
We made this really cute Paper Bag Turkey.
Hailey was proud of how this turkey turned out.
Other:
Hailey is really good at putting her puzzles together.  She works and works, matches up the colors and turns the piece all around until she figures out where it goes.
Hailey did some work on her word puzzles.
Hailey practiced her cutting.
Stop by 1+1+1=1 to see what the other tots did last week.
3 comments on "
Tot School Week in Review

"
Leave a Reply