25
Oct
Hailey is 36 months old.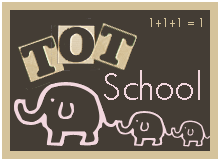 Here are the activities we did last week with links to the original posts.
Letter of the Week Activities:
Our letter of the week was the letter D– we always start out by decorating a letter template.
Hailey used our letter D cookie cutter to cut some Ds out of playdough.
We made this Dd is for Doctor bag for our alphabet book.
Theme Activities:
Hailey worked on Pumpkin Sequencing and learning how a pumpkin grows from a seed.
We made this cute little pumpkin from a styrofoam ball, tissue paper, felt and a pipe cleaner.
This was an easy pumpkin painting– we spread red and yellow paint onto a cookie sheet and then pressed pumpkin shaped paper onto it.
We also made this scarecrow, which turned out soooo cute!
Other Activities:
Hailey worked on her shapes using this fun sticker book.
Hailey enjoyed making some shapes out of playdough!
Stop by 1+1+1=1 for more Tot School ideas.
0 comments on "
Tot School- Week in Review

"
Leave a Reply