31
May
Hailey is 31 months old.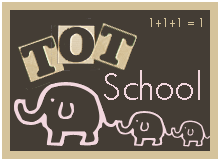 This week we talked about the Ocean and the letter O.  Here is what we did this week with links to the activities I posted about.
We made an Ocotpus O.
We learned about Jellyfish and made a Jellyfish using a paper plate.
We pretended that we caught some fish in the ocean and made a fish aquarium to keep them in.
Hailey learned about turtles and made a very easy paper plate turtle.
Hailey watched Finding Nemo for the first time.  There was so much in the movie that I have been teaching her about regarding the ocean that it was just perfect.  She did really well watching it.
We have been keeping an eye on the grass that we planted and taking pictures of the progress it has been making.  I made some cards for Hailey to sequence from the day we planted the seeds until the grass had grown nice and tall and green.
Stop by 1+1+1=1 to see what the other tots have been up to this week.
4 comments on "
Tot School Week in Review

"
Leave a Reply